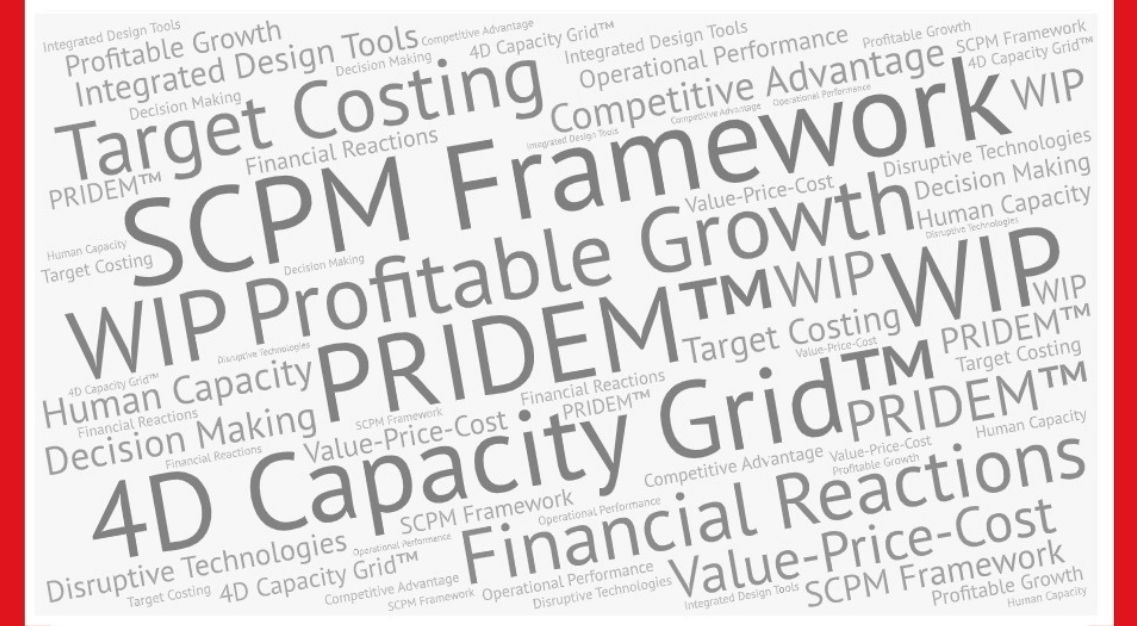 Programme Details:
Base your management decisions on a long-term philosophy, even at the expense of short-term financial goals. – Toyota Way # 1 Principle
Relentless customer value creation sustains consistent profitability. When a CEO is motivated by quarterly results, so will be the results. Profitability and Cost management need to be based on a long-term vision of excellence.  It is common sense that "Creating and sustaining Value for Customer profitability is the only way to be relevant in the long run". However, common sense is uncommon. There are factors, external and internal, that hinder an organisation from its pursuit of profitable growth. SCPM addresses this pursuit of profitable growth under three themes: Understanding Drivers of Profitability, Relevant Methods of Creating and Sustaining Profitable Growth, Informed Decision Making
Programme Content:
Financial Reaction: Three ultimate financial reactions, three base triggers of profitability, changing cost perspective
SCPM framework: Value-Price-Cost equilibrium and the challenges
Drivers of Profitability: Understanding cost behavior, four drivers of cost, three measures and nine triggers of operational performance
PRIDEM™ Framework
Integrated Target Costing: Need, challenges and gaps, three approaches to target pricing, linking customer value and profitability, achieving target profit and target cost integrating design tools
WIP – The reflection of Operational Effectiveness and Efficiency: Impact on planning horizon and competitive advantage, eight characteristics of perfect process
Capacity Creation Dilemma: 4D Capacity Grid™, modular capacity creation, disruptive technologies and their impact, de-skill to multi-skill human capacity
Faculty Profile: M Hariharan
▪ Director in Savoir faire Management Services Pvt. Ltd., his consulting company ▪ Chartered Accountant, Cost Accountant, Certified in Design Thinking from MIT Sloan ▪ Advisor to corporates across industry sectors such as Steel, Cement, Automobile, Auto Ancillary, Bank, Insurance, Power, Infrastructure Construction ▪ Conducted 1000+ programs and trained across the globe on the concept of Lean, Design Thinking, Constraints Management and Cost Management ▪ Prolific writer with more than 75+ articles to his credit ▪ Involved in consulting and training for almost three decades ▪ CEO Coach and Visiting Faculty also at SP Jain Institute of Management and Research and Great Lakes Institute of Management.
Training Dates: Wednesdays 4th, 11th, 18th and 25th August 2021 | 9:00 am – 12:00 noon
Fees: Rs. 15000/- + 18% GST
Venue: at IGTC Mumbai or you can also participate online via Zoom.
Register Here
Invoicing Details