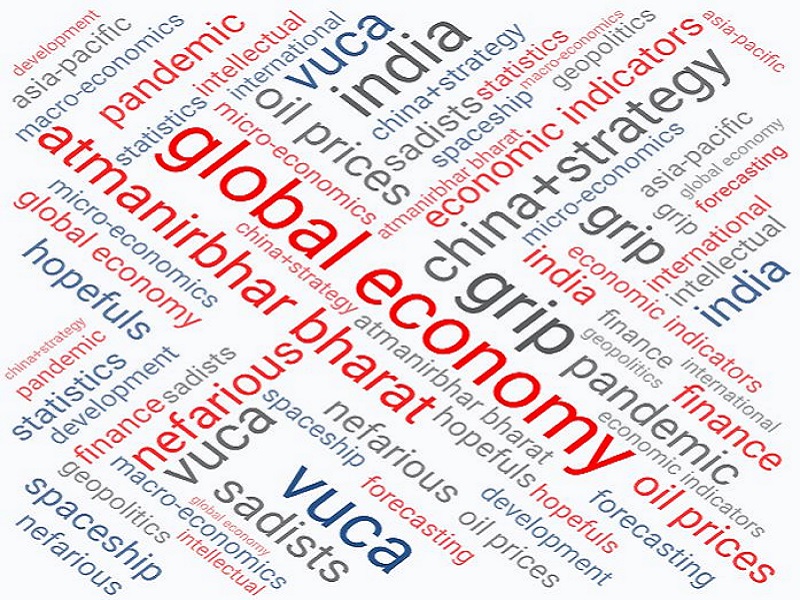 Programme Details:The world was characterized by the US Defence Department at the turn of the century as VUCA world:  Volatile, Uncertain, Complex and Ambiguous. In 2021, Indian and global economy have been more VUCA than ever before.  To say that economies are changing rapidly and unpredictably is saying the obvious.  The post-pandemics changing economies necessitate that professionals learn to analyse the forces that drive economies, interpret the significance of change, assess the direction of change, evaluate the impact of change and prepare defining and implementing strategic responses. Such learning is essential.
Middle and senior management professionals are invited to attend this specially curated programme by world-class faculty, Dr. Harkant Mankad.  We highly recommend that do not miss this session!!
Can anyone make sense out of economics today? If no, why not? If yes, why?
Will pandemic continue its nefarious grip on national and global economy in 2021? Beyond?
What economic indicators behold for 2021? For sadists? For hopefuls? Which ones to track?
Is the combustion engine dead? Oil, what happens to it now?
China – the wild card. Is India, the "+", in global "China+" strategy?
Is Atmanirbhar Bharat a good idea? Is it a spaceship? Or a rig?
Trainer Profile: A teacher of economics for 60 years ▪ A Ph.D. in International Finance from the University of Bombay ▪ Backed by one year's Post-Doctoral studies at Wharton School, University of Pennsylvania ▪ Extensive Indian and international teaching experience. CEO, Technova in 1980s ▪ Three years of advisory association with a conglomerate in Dar-es-Salaam, Tanzania ▪ Vice-Chancellor of NMIMS, Mumbai and of Mody University, Lakshmangadh, Rajasthan ▪ Loved by students for his easy story telling style simplifying complex concepts of economics ▪ Makes economics tasty and palatable by seasoning it with politics, history, geopolitics and social psychology ▪ Associated with IGTC since 2010.
Training Dates: 29th April 2021
Fees: Rs. 7000/- + 18% GST
Venue: Online on Zoom
Register Here
Invoicing Details