"Sapta" or "Seven" is considered an auspicious number in India, e.g. Saptarang, Saptasur, Saptapadi, Saptarishi, Saptasindhu, Saptadhatu and many more. What could be better than starting the New Year and the New Decade 2020 with the 7th Batch of the Executive Business Management Programme in Pune! It certainly takes an extra mile to achieve success and realize dreams on your career path. Setting aside their personal and family time for the next one year, 53 managers in Pune embarked on their learning journey at IGTC on Saturday 11th January 2020.
Continuous nominations of high potential managers came from the existing partner organizations such as A Raymond Fasteners India, Bosch Chassis Systems India, Brose India Automotive Systems, Glatt Systems, Knorr-Bremse Technology Centre India, KSB India, Mercedes-Benz India, Schaeffler India, Škoda Auto Volkswagen India, ThyssenKrupp Industries India and Vulkan Technologies. This, not only came as a strong endorsement of impact of the programme, but also reinforced IGTC's resolve toward delivering excellence in management training that would lead to sculpting future leaders and impacting profitability for these organizations.
Besides the close partners, the 7th batch also drew managers nominated by other Indo-German member organizations such as Ferrero India, Haimer India, Kuebler Automation India, Pearl Coating, Price Waterhouse & Co, Schuler India, SPXFLOW, Volp Software and Learning Systems India, VR Coatings, Wikus India and Wuerth Industrial Services India. The managers came from leading positions in the automobile, engineering and manufacturing industries with an average experience of 12 years. Being technically strong and operations oriented, most of them looked forward to enhancing their business and commercial acumen and upskilling to enhance their career graph.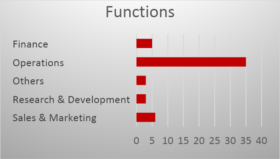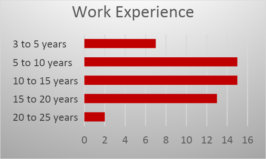 Joining the grand inauguration ceremony were the following dignitaries – Bernhard Steinruecke, Director General, Indo-German Chamber of Commerce; Georg Graf, President, Indo-German Chamber of Commerce; Mira Dalvi, Regional Director, Indo-German Chamber of Commerce; Fino Babu, General Manager, Hotel Crowne Plaza Pune City Centre; IGTC teaching faculty Dr. Harkant Mankad, Sagar Narsian, Rajeev Chawla, Anant Amdekar and Jaya Joshi and Radhieka R Mehta, Director, Indo-German Training Centre. All of them applauded the managers on their decision to pursue the programme on weekends and inspired them to continue on this path with all momentum.
Over the first weekend, the managers attended the most thought-provoking lectures on Managerial Economics by Dr. Harkant Mankad in his unique story-telling method. A global perspective on factors influencing geo-politics and world economics enlightened them. It opened horizons and set them thinking on the VUCA world. We wish them the very best for the year that lies ahead!